Alicia helps to change the Law!
Gov. Schwarzenegger Signs Legislation to Protect Patients,
Prevent Deadly Hospital Infections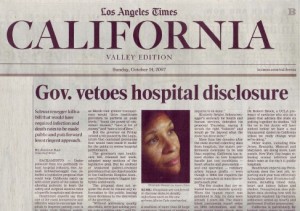 On September 25, 2008 at 4:10 pm, Governor Arnold Schwarzenegger signed two important pieces of legislation that will create a robust prevention and surveillance system over deadly hospital infections.
Senate Bill 158, a measure by Senator Dean Florez (D-Shafter) expands upon the current responsibilities of the existing California Department of Public Health's (CDPH) Healthcare Associated Infections (HAI) Advisory Committee.  The new law will ensure development and implementation of high standards of infection surveillance, prevention and control.  It will help ensure that hospitals maintain a sanitary environment and good patient hygiene, while establishing regulatory oversight and reporting of HAI.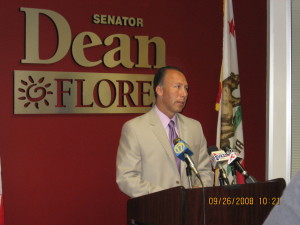 Additionally the law will establish training programs for hospital infection control professionals and require CDPH to report to the Governor and Legislature on incidents of Hospital Acquired Infections.
According to the Department of Public Health, more than 250,000 patientswho are admitted to California hospitals develop an HAI each year, 14,000 of which prove fatal.  It is estimated that 70% of these HAI could be avoided with intensive monitoring and prevention measures, which Senator Florez' new law will implement.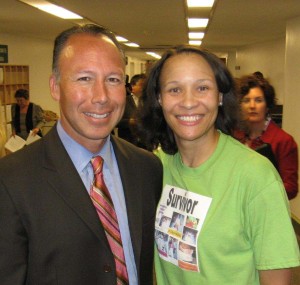 Actress and patient safety advocate Alicia Cole, herself the survivor of a near-fatal healthcare-acquired infection, and Co-sponsor of the new law, testified at the State Capitol on behalf of SB 158.  In 2006, a routine procedure in a top-rated hospital led to a case of necrotizing fasciitis, more commonly referred to as "the flesh-eating disease." The Senate Health Committee heard first-hand from Cole and others who have faced the ravages of so-called "superbugs," which are increasingly resistant to antibiotics.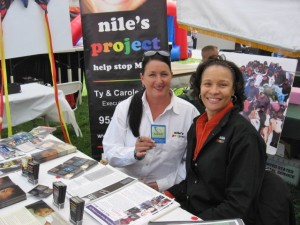 The Committee also heard from Carole Moss, the mother of Nile Calvin Moss, who at age 15 died from hospital-acquired MRSA.  The loss prompted Carole and her husband Ty, to become advocates for patient safety through their awareness foundation, Nile's Project.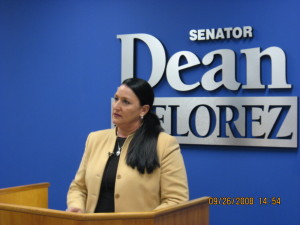 A determined Moss spoke on behalf of Senate Bill 1058 by Senator Elaine Alquist (D-San Jose) which establishes the Medical Facility Infection Control and Prevention Act or "Nile's Law," which requires hospitals to develop more comprehensive policies and procedures to improve and ensure effective infection control practices. It also requires the CDPH to establish a health care acquired infection program that will receive reports from hospitals on specified hospital-acquired infection rates. In addition, hospitals would be required to screen certain high-risk patients for Methicillin-Resistant Staphylococcus Aureus (MRSA) and to provide instructions to patients regarding aftercare and precautions to prevent the spread of the infection to others.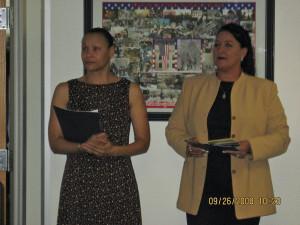 "These important measures will help save lives and health care dollars by reducing the number of infections that people are exposed to while staying in the hospital," Governor Schwarzenegger said. "Improving patient safety within hospitals and arming consumers with information about hospital infection rates will better protect Californians and improve the overall quality of health care."

The Center for Disease Control (CDC) estimates that every year two million patients contract a hospital acquired infection while being treated for something else, and almost 100,000 die every year from these infections.
Both the Cole and Moss families have learned these horrible facts the hard way.
     www.PatientSafetyASAP.org