Doctors with bad records show up as PERFECT on the Medical Board website.  Worst yet, it's MANDATED BY LAW! 
Know that feeling of anticipation you have when you're about to open a bag of potato chips you've been dying for? You can't wait to rip into that hermetically sealed treasure chest and get to the addictive salty delights that await.
You know the drill. You've picked out just the perfect bag – puffy and full – gently shook it to make sure that all the chips sounded intact, and you did your best to get them home from the grocery store without smashing the bag. Then just when you reach in, grasping for that first crispy bite, sure that you have reached the mother lode of Idaho goodness – you realize the bag is half empty! No real contents equal to the highly deceptive and well thought out promising packaging, just a few chips, a bunch of air and a whole LOT of nothing!
Now multiply that feeling by a coefficient of 1000 and you may be able to understand how California Healthcare consumers feel when they go to the Medical Board of California website. Only in this equation, the constant X too often tragically leads to medical harm and outright injustice.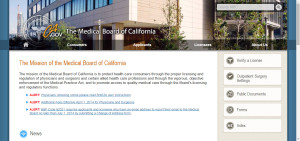 Most Californians are under the false assumption that the "Medical Board" is the place to go to for information regarding his or her doctor's professional record.  Yes, you can find out if your doctor is board certified. Yes, you can find out if their license is current. (Although the information posted is on the honor system and not verified.)
But when it comes to the substance and content of real value to patients trying to research the professional conduct of their physicians, we have been sold a great big bag of hot air.
According to its website, the law provides that the following information IS public and would appear under Public Disclosure if applicable to a physician:
If a physician has been disciplined or formally accused of wrongdoing by the Board.
Any hospital disciplinary actions that resulted in the termination or revocation of the physician's privileges.
Malpractice judgments and arbitration awards reported to the Board.

Malpractice settlements over $30,000
The rub is that these disciplinary actions, malpractice judgments and settlements only appear on the medical board's website if there are:
Four or more in a 10-year period if the physician practices in a high-risk specialty (obstetrics, orthopedic surgery, plastic surgery and neurological surgery)

Three or more in a 10-year period if the physician practices in a low-risk specialty

(all other specialties)
So… if for example, you have the misfortune of selecting an obstetrician to deliver your child, who may be going through a spell of marital problems, begins drinking and his practice suffers to the point of three malpractice settlements for extensive harm and death in a two-year period, you would never know because he has not reached that all-important fourth settlement.  Therefore, NONE of these settlements would be listed under his name on the Medical Board's DCA BreEZe License Verification System. 
The results of your search under the heading PUBIC RECORD ACTIONS would be listed as "None Found."

This is misleading both semantically and in the "spirit of the law."  Firstly, it implies that the Board has actively LOOKED for disciplinary actions, settlements and judgments, and found none to report. (They do not do continuous monitoring like that.) Secondly, for physicians with 1-3 actions it should state more correctly "less than four" or "less than the reportable amount," because if a doctor has three settlements it is blatantly untrue that they have "NONE".  This is an insulting façade of false transparency and feigned oversight.  Those who conceived, designed, and/or approved of this unethical shield should be ashamed of themselves on behalf of patients everywhere.
Before October of 2006, a Woodside, California woman named Robyn Frankel was a loving mother raising two beautiful children and living an extremely active life with family and friends.  She was also an accomplished horsewoman and trainer.  All of that changed when she went into the hospital to have an operation for her migraines. During an unnecessary procedure, she suffered a stroke which caused irreversible brain damage and loss of the use of her arms and legs. The former equestrian is now confined to a wheelchair and requires around-the-clock care. Frankel won a multi-million dollar malpractice jury verdict against her physicians.  Fourteen months later when KTVU News checked the Medical Board's records in preparation for a story, they found that both of Frankel's doctors still had perfect records.
Call me crazy, but I believe the citizens of California have every right to information which can assist them in making intelligent decisions and informed choices about who provides their care.
In December 1975, the Medical Injury Compensation Reform Act or MICRA, was passed and signed into law by then first term Governor Jerry Brown into law. To balance its limiting of non-economic damages for victims of medical malpractice to $250,000, one concession of the law was to increase the quantity and quality of information the Medical Board received from outside sources about the conduct of physician. The law required all hospitals and medical facilities to alert the Board when medical staff privileges were restricted or revoked. As well, Insurers were required to send a complete report to the Board when a settlement or arbitration award over $3000 was made for injury or death caused by malpractice. And attorneys, court clerks, and the physicians themselves were required to report any judgments in excess of that amount.
In 1979, a bill supported by the Medical Board increased the level at which malpractice settlements and judgments must be reported from $3,000 to $30,000 and implemented PUBLIC REPORTING of malpractice settlements.  Somewhere along the line (I could not find the dates anywhere) that transparency was diluted to its current state of concealment.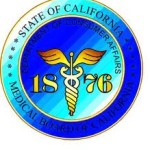 Adding insult to this injury, State law currently requires them to take down from their website certain things after 10 years. Therefore, using the prior obstetrician example, a doctor with three malpractice judgments could theoretically never get to four, if one comes off after ten years although a new one is added. Pretty tricky arithmetic if you ask me!
The Medical Board has the discretion to initiate legislation to help it fulfill its mandate and perform its duties.  It has chosen NOT to request a change in this policy.  Please join me in demanding that our elected officials intercede on behalf of the citizens of California and put an end to this blatant shielding of provider misconduct.
The majority of doctors are dedicated professionals who do a great job. That's all the more reason for this vital information to be made available at the beginning of a consumer's selection process, BEFORE a choice has been made, rapport established and lives entrusted to a doctor with a problematic history.