Thank you to the National Patient Safety Foundation  and the Partnership for Patients for inviting me to write a Guest Blog during National Minority Health Month.  It was an honor to help bring awareness to health disparities and create a dialogue on solutions.
On Apr 29, 2014 · April is National Minority Health Month. In recognition of the month, NPSF has teamed up with the Partnership for Patients Patient and Family Engagement Network to publish blog posts by patient advocates who can speak to the patient safety implications of health disparities. This is the first in the series of three posts.
By Alicia Cole This year, the population of the United States reached a new record of more than 317 million people, according to the U.S. Census Bureau. We are the third most populous country on the planet, behind only China (1.35 billion) and India (1.23 billion)–yet we are the most diverse.
Americans have long been proud of this diversity. We have welcomed immigrants from many different countries, races, and religions, all hoping to find within our borders freedom, opportunity, and a better way of life. It is this diversity that makes America what it is and, at the same time, creates the challenges it faces. Nowhere is this more evident than in health care.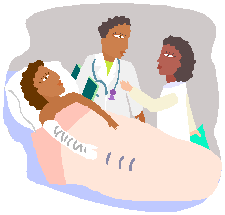 While health indicators such as life expectancy and infant mortality have improved for most Americans, minorities still experience a disproportionate burden of preventable disease, death, and disability compared to our non-minority neighbors. These are known as health disparities, a common example of which is breast cancer.
Did you know that African American women are 34 percent more likely to die of breast cancer than caucasian women? Sadly, black women are more likely to be diagnosed with larger and more aggressive tumors.
Click this link to read the rest of the blog!  http://magazine.nationalpatientsafetyfoundation.org/magazine/health-disparities-increase-safety-risks/