Some time ago, a question was posed to me and several people who had lost family members to various types of medical harm: "What do you prefer to be called – Patient Advocates or Patient Activists?"  My immediate response was that I am an Advocate. I am a Survivor who cares for patients, educates and supports them through awareness. I really did not think of myself as an Activist. I hate politics and somewhere my brain connected those two terms together in a negative way.  But the more I pondered the question;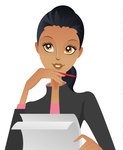 I began to reflect back on events that influenced me as a child. I thought about the time I stood in solidarity with the Jewish students in my junior high school when head cheerleader, Lynn Freedman, staged a walkout and rally. She was fighting for the right of Jewish kids to observe the High Holy Days without receiving 'incompletes' in their work. I don't think I knew the term activist at that innocent age. I just believed it was only right that if I had a Christmas break, they should have their family holiday, too.
Later, in high school, I became the State Recording Secretary for the Youth Chapter of the NAACP. I knew about the Civil Rights Movement and was idealistic I could represent that legacy in a positive light – picking up the torch as it were. I learned a lot as I traveled around Ohio with my best friend Angie (State Secretary) and her big brother Raymond (President) as he mentored us on "how to conduct ourselves in meetings and interviews, and preparing for college." That experience and its lessons have lasted far beyond what any of us would have imagined back then.
Now I find myself immersed in healthcare. Healthcare policy. Healthcare law. Healthcare processes and procedures. Healthcare reform. Not the immediate healthcare reform that comes to mind and shuts down government. The kind of healthcare reform that has been taking place steadily and increasingly across this country for the last decade by dedicated citizen activists who are "tired of the broken system and aren't going to take it anymore." Like the Jewish kids in my junior high, they just want what's right and fair – quality healthcare that allows patients to return safely home to their families.
People like Helen Haskell who took her 15-year-old son to the hospital for a common medical procedure to correct a congenital defect of the chest and never brought him home. She would go on to form Mothers Against Medical Error and become a powerful trailblazing force in the Patient Safety Movement. Parents like Patty and David Skolnik who spent nearly three years watching their only child, Michael, slowly die as a result of unnecessary brain surgery. Now the Michael Skolnik Medical Transparency Act requires all Colorado physicians who submit an application for an initial license, license reinstatement, reactivation or renewal to disclose specific information that can be easily accessed by the public. Pick a state and you will find many more dedicated Activists – Carole and Ty Moss in California, Ilene Corina in New York, Kevin Kavanagh in Kentucky, Kim Witczak in Minnesota. The list of these amazing everyday heroes is long and diverse. They have taken the worst events of their lives and used them to change and create laws, demand hospital infection surveillance, checklists, and disclosure of adverse events. Not because they are "angry patients" but because they have been hurt and disillusioned on such a deep and profound level that they are committed to saving others from that trip through living hell. With the help of organizations like the Consumers Union Safe Patient Project, patient safety advocates turned activists have helped initiate infection reporting legislation in 43 states, 27 of which have now passed into law. I was honored to be one of the Co-sponsors of the legislation in California.

This is not a group that I would have chosen to join. In fact, if I hadn't had to fight my hospital for wound care supplies to cover my open abdomen after a hospital-acquired infection, I would never have started down the road of Advocacy or Activism. But since life and the current state of healthcare left me no choice, I can't think of a better 'bad-ass' more determined group of people to be with in this battle.
While politicians with self-serving agendas and industry leaders with money-driven motives convolute traditional Healthcare reform, this group of persevering warriors are fostering positive change with no other agenda than to protect patients everywhere.
Governmental change is always slow. Big reform movements like Civil Rights and Women's Rights were decades in the making. Different people react to change in different ways. While some embrace change, others resist or stall the process unnecessarily to the detriment of countless people – in this case causing severe harm and even death. According to a recent study developed by John T. James, a toxicologist at NASA's space center and published in the Journal of Patient Safety, between 210,000 and 440,000 patients each year who go to the hospital for care suffer some type of preventable harm that contributes to their death. Hospital infections alone- the fourth leading cause of death in the United States- kill more people than AIDS, breast cancer and traffic deaths combined.
Resistance to best practices like simple hand washing, or active screening and surveillance for MRSA, occurs when clinical and/or organizational leaders are not visible champions of change. When physicians, managers, and staff members see the lack of sincere enthusiasm of their leaders, they fail to take the actions needed to make the life-saving changes successful.
While government policymakers languish with their red tape and political agendas, and administrators operate in the arrogance of hierarchy and protocol, Patient Advocates will continue to rise up, spread awareness and take the urgent steps needed to generate a public revolution! Our united voices will never tire of demanding accountability, transparency and reform of the broken health care system.
I invite consumers everywhere to join the movement! You can begin with little steps right where you are. If you are a patient, take heed to the Joint Commission "Speak Up" Campaign. Speak up politely but with authority, if your healthcare provider does not wash their hands before touching you.
Our Department of Homeland Security (DHS) has a nationwide "If You See Something, Say Something™" public awareness campaign. It is a simple and effective program to raise the public awareness of terrorism indicators and to emphasize the importance of reporting suspicious activity to the proper authorities. Healthcare workers… we patients need you to be our Department of Healthcare Security! If you see something that is not proper protocol, if bundle steps are skipped, if hands are not washed and lives are put at risk – PLEASE, say something! Alone you may be afraid, but together we can provide safety in numbers.
It is the only way a sub-standard facility is going to change.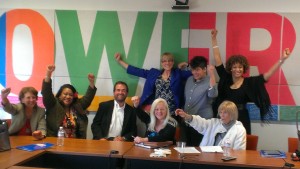 Decide today to take a stand. Nothing is worse than doing nothing and saying nothing when your voice is needed. Commit to making a difference, because we do have that power. You will be a better person for it. I ask you to join our movement and remember the words of President John F. Kennedy, "One person can make a difference and every person should try."