This past week I had the pleasure of attending the IHI's 25th National Forum on Quality Improvement in Health Care- a cause for much celebration. Twenty-five years of bringing together thought leaders, providers, institutions, researchers, students AND for the last four years, patient advocates, united in the quest to improve healthcare.
Although the cross-country flight was grueling for me, it was well worth the trip! The synergy of over 5,000 people all focus on improving the quality of care for patients was exhilarating. I came away reignited and inspired to increase my advocacy and outreach efforts in the New Year. This will give me a chance to work with some of the amazing Patient and Family Advisors brought together for a special pre-conference dinner and learning event by the IHI, Partnership for Patients, Weber Shandwick and the Beryl Institute. The night began with Patient Speaker training provided by International Keynote Speaker "ePatient" Dave DeBronkart and former television news Health Reporter Pat Mastors. (The outcome the next day was a collection of amazing video presentations highlighting the varied areas of expertise and passion among this powerful network.)

The night also gave us an opportunity to roll up our sleeves and have lively discussion among our peers on 'where we go from here?' What are the vision, mission and standards we as Patient Advocates want to see manifest as we become increasingly integrated into the larger community of improvement professionals? How do we 'leave a wedge in the door' as one of my wise colleagues stated, to facilitate the inclusion of the next wave of patient voices coming behind us?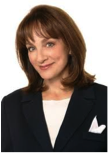 I think one of the best ways was found in the keynote presentation "A conversation between Doctor and Patient" featuring Doctor Nancy Snyderman, the Chief Medical Editor of NBC News and her former patient turned Patient Advocate, Lindsay Nohr Beck. It was a relaxed and casual yet boldly candid conversation about the genesis and growth of their doctor/patient relationship and how it changed the way Dr. Snyderman practices medicine.
By her own accounts Lindsay was not a 'compliant patient.' At the time she was a brass young 22 year old learning that she had tongue cancer. For her, radical treatment that would save her life but greatly diminished it's quality was not an option. Upon learning that the recommended treatment would leave her sterile and unable to become the mother she had always dreamed of, Lindsay took matters in her own hands. She refused chemotherapy until she researched and beat down doors to find answers to her questions about cancer, chemo and fertility.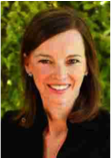 Finally, when she was able to freeze her eggs, she had the treatment. Today, she is the mother of two healthy children and rubbed her full belly with pride as she announced she was expecting again. In the course of advocating for herself, Lindsay literally revolutionized the fields of oncology and infertility. She created a nonprofit called Fertile Hope to address the reproductive needs of cancer patients and survivors. Under Lindsay's leadership, Fertile Hope strategically integrated two disparate medical specialties by changing the standard of care and catalyzing the establishment of a new medical discipline now called "oncofertility."
Dr. Snyderman talked with sincere fondness as she shared how this one determined patient turned advocate taught her that every patient has a voice that deserves to be heard. Imagine the powerful global shift in health care if all 5000 people in the audience took that message to heart.
I believe Lindsay perfectly showed that advocating for yourself or a loved one is not anti-doctor. It is about the desire for open and honest communication and the ability to work together to achieve positive outcomes.
Thank you to the IHI for this wonderful example of what the patient/doctor relationship can aspire to be.
Tags: Institute for Healthcare Improvement, IHI, National Forum, Patient Advocates, Dr. Nancy Snyderman, Lindsay Nohr Beck